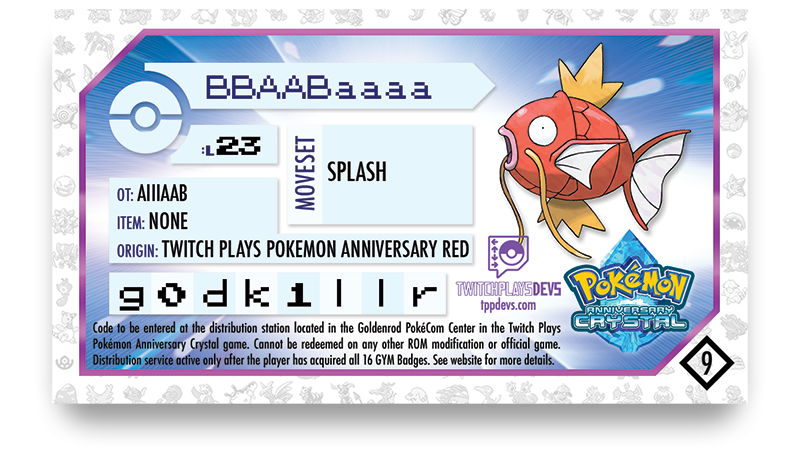 On the anniversary of beating SORCERER'SSHO (okay, I was late by three days, SORRY), have our wonderful lost fish, BABA!
Special thanks to Revo for digging through a ton of our savestates made during the AR run to find her before the release.
As with the other distribution codes, all of our distributed Pokemon from previous runs have been brought into Anniversary Crystal using their original data as they were last seen in their respective games. To acquire the Pokemon in your own game, please see the PCC located in Goldenrod City after you have acquired 16 GYM Badges!