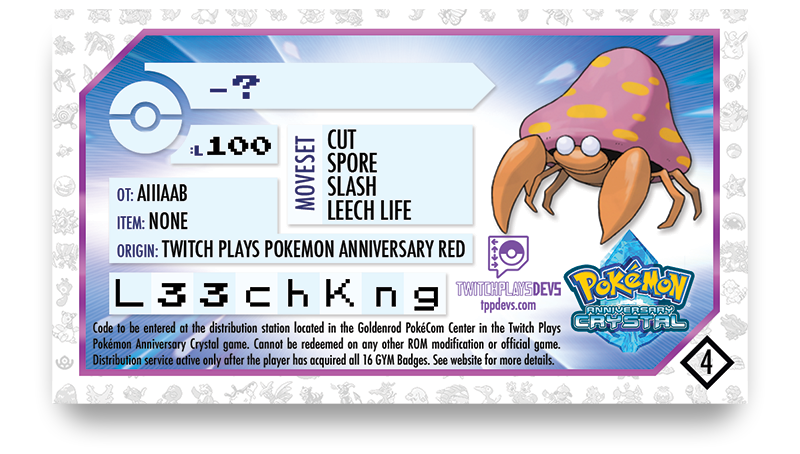 A real beast best described by our own Revo as simply, "critical hit", Leech King is back in his full glory!
Enjoy, uh, leeching the crap out of your opponents or something.
As with the other distribution codes, all of our distributed Pokemon from previous runs have been brought into Anniversary Crystal using their original data as they were last seen in their respective games. To acquire the Pokemon in your own game, please see the PCC located in Goldenrod City after you have acquired 16 GYM Badges!