I'm preparing the Christmas beta though, just you wait!
In other news, I got a shiny award at The PokéCommunity and a pretty emblem too. (Truth be told, I actually made them.)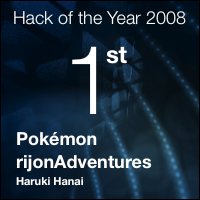 A big thank-you to everyone who voted for rijonAdventures (if any) and the judges of the Hack of the Year. 😀
Originally posted on the old Rijon website, now offline. Archive link.